I've been wanting to share this with you for a while! I had decided to share this when we announced our engagement, but we never have (though obviously we are). Ryan wants us to do that when he gets a chance to do an in person proposal... an event we thought would have already happened, but now we realize probably will happen just a few weeks before the actual wedding!
So I've decided to share this with you now. It seems to fit this serious week, while also being joyful. This is the beginning of Ryan and my love story, a story written by God.
Me, when I was in Kansas City
In June of 2009 I went and visited my aunt and uncle in Kansas City. I was recovering from Eric, one of the most devastating events of my life. Growing up, I didn't see my aunt and uncle that often (my dad's sister and her husband), and when we did visit it was typically for one day. Still we loved each other and I was both excited and nervous to get to know them and my grown cousins as adults.
My aunt and uncle are both Christians, and ministers. I did not know it, but my uncle has the gift of prophecy. While I was there, he prophesied over me. I felt the Holy Spirit there, and kept the words close. I actually blogged about it
here
.
It was the first time I'd received a prophecy, so that was new. That is not part of my Christian background previously. But prophecy is biblical, and I had faith and believed it. Part of it said that something sweet was in process, like cookies baking, and that "a year from now [I'd be] tasting of the sweet". That was on June 28, 2009.
The next year I grew and healed. I mainly just lived my everyday life, but I stayed hopeful and kept my eyes peeled for whatever it was God had in store for me as June 28, 2010 approached...
Then the day arrived. And I looked out and found....
Nothing.
I considered that the prophecy had been false, but I had been there and had talked to God about it and I just knew it wasn't. So before I went to bed that night I kneeled by my bed and told God something like this:
"I know you said I'd be tasting of the sweet by this time this year. And I believe you. I pray for you to increase my faith, and thank you for the cookies. I can't see them, but I must just be bad at identifying them. Maybe I tasted them but didn't recognize them. Maybe they're cooling. Please help me see the cookies for what they are. You said there would be cookies, and I trust you."
And I went to bed.
And you know what?
I had totally had a cookie the day before, on June 27, 2010! One day short of the year being up.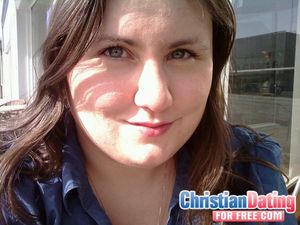 one of the photos from my profile!
See, that's the day I had answered an email from Ryan which he had sent to me on
christiandatingforfree.com
, which is the site we met on.
I got emails from guys pretty frequently and hadn't thought much of the short, two sentence email. Most of these connections never went beyond two or three emails. But I had replied...
Hey! I actually went back to check and just found out we'd exchanged TWO emails before June 28th. I had gotten his first message on June 27th and responded, then he emailed me back right away. And it was on June 28th itself that he wrote:
"...What is your name by the way? I'm Ryan... Now I can definitely tell that God is working in your life, definitely at least, by the life that is in your words. :)"
But I'm pretty sure I read that on June 29th, after my prayer.
And then he and I really began talking in earnest. A few days later we began talking on facebook. Then I think two days later we went to have our first phone conversation.
We were on facebook chat, and Ryan excused himself to do a few errands before we got on the phone when I found myself filled with reasons why not to talk to him.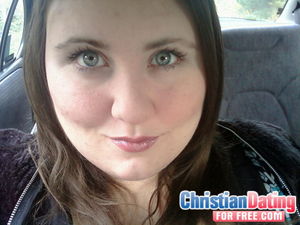 I was surprised. What harm would a conversation do? And I examined these internal arguments... and dismissed each one. And then another argument would seem to fly to my head, seemingly from nowhere! What was going on? The arguments didn't even have a logical consistancy, but contradicted. Which definitely eliminated this being from God, who is Truth.
Then the lightbulb went on and I realized exactly what was happening. It was the fiery darts of the devil! One of the big, epic things I learned that had propelled my spiritual growth some years prior was that the fiery darts of the devil in Ephesians 6:16 ("
In every situation take the shield of faith,
and with it you will be able to extinguish
all the flaming arrows of the evil one.
") are those thoughts that seem to be yourself but come out of nowhere. Satan is a created creature, and unlike the thoughts of God, which are higher than ours, the thought process of the enemy, that father of lies, and his minions sounds an awful lot like ours. When I found that out, I was quickly able to identify His attacks and it did so much for me...
And in this situation, it filled me with joy. Because the enemy trying to keep you from something, that means that that very thing is something wonderful for God!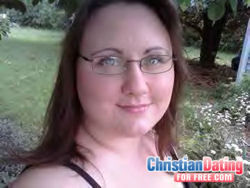 So it was with great expectation that I got on the phone for that amazing conversation with Ryan.
And after a little warm-up, Ryan did something incredible. He told me his life story. It took several hours.
Afterwards, feeling vulnerable, he began apologizing and I stopped him quickly.
"No," I told him, euphoric, "You don't understand!" And then I told him...
And on that note, I'll continue this story tomorrow, for Wedding Wednesday. And yes, it is amazing.
[
Part two is right here!
]
I'd appreciate it if you would vote for me by simply clicking the above button!