It's Wedding Wednesday again!
I'm trying to decide what to share. I'm working on making my bouquet and plan to do a how-to... but figure that's more fun when I have a finished, not partially, product to show you.
I could talk about our money problems, but that's a touchy, complicated and frankly painful subject. Which doesn't make it off limits, since I try to keep this blog authentic. But I'll give it a "not right now". Anyway, I opened up about that a little on Monday.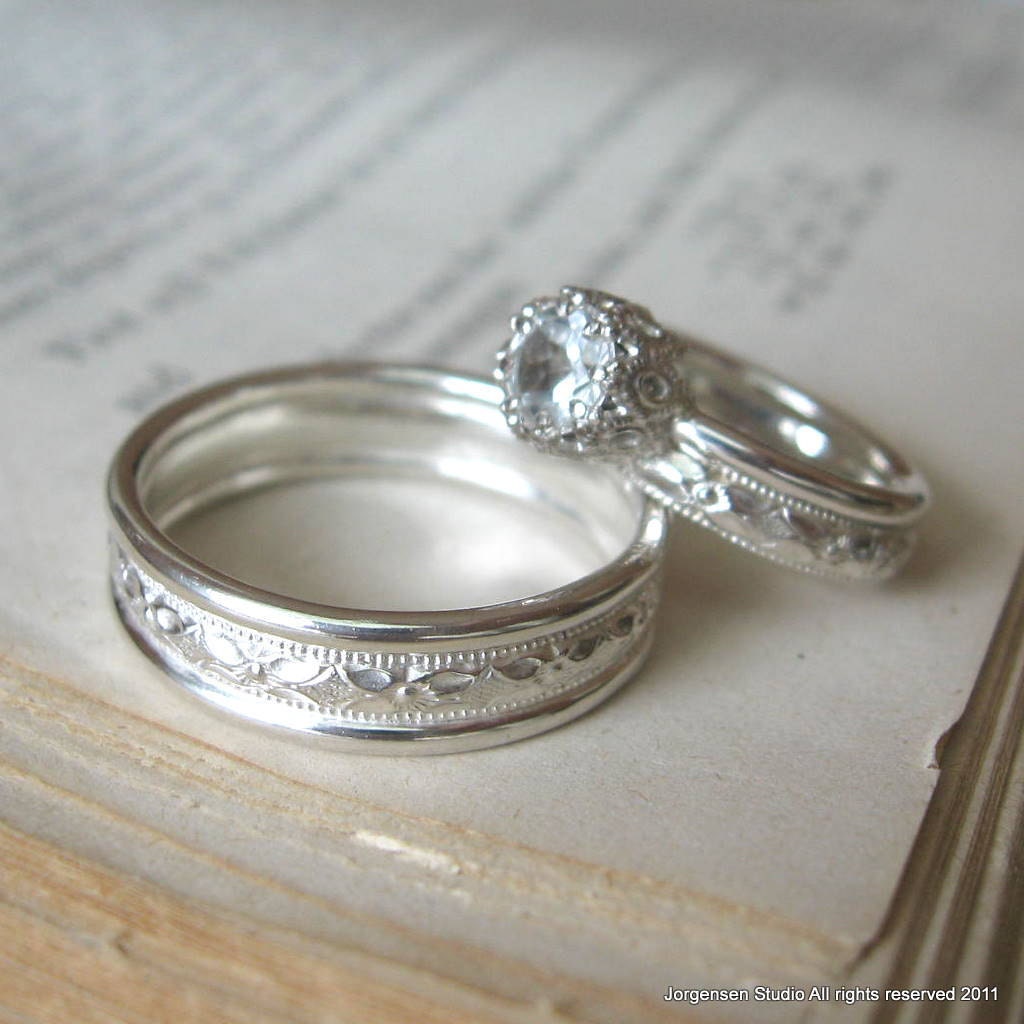 ignore the engagement ring there, but aren't they lovely?
Actually, this weekend we may make a purchase... our wedding rings! The rings we've picked out cost half of what my dress does, so we may be able to manage it.
Eek! My internet is about to go to the store, so I guess this post will be short and sweet (sharing the rings is enough, right?)