So I made an appointment at the embassy.
It's the first step in the paperwork for getting married. I have to get a single status affidavit notarized, then next week we're taking paperwork to a lawyer or marriage bureau or something. I'm confused, but my in-laws-to-be are on the case. Then we have to wait a month to see if anyone objects, then we go forward and I'll probably be legally married in the first half of February.
photo by Stuart Miles acquired through freedigitalphotos.net
Then we'll be planning a ceremony and reception for spring or summer. Apparently it's not that strange to do it that way here. Though my American friends and family have had lots of questions, most Indians have been nodding and not at all surprised.
We need to get married fast for the visa conversion. (I'm on a tourist visa, which is the correct visa for someone of non-Indian descent. It expires, so before it does we need to be married long enough to convert it to an entry visa.) Also, we want to be married.
Also to prepare for the marriage I was playing around with my smartphone and started a one week reading plan on Marriage. Today was day three. It was:
"And now I ask you, dear lady- not as though I were writing you a new commandment, but the one we had from the beginning- that we love one another. And this is love, that we walk according to his commandments; this is the commandment, just as you have heard from the beginning, so that you should walk in it." 2 John 1:5-6
I was actually going to focus on day one's readings, but as I typed this up I felt I should slow down and focus on this verse a little. I went and read the chapter for context, and apparently the dear lady's children are also believers and then John goes on to warn her about people with deceptive teachings and not to receive them. So basically this is an urging to stick to true teaching (which she was taught in the beginning) which is basically to love one another by walking in Jesus' commandments.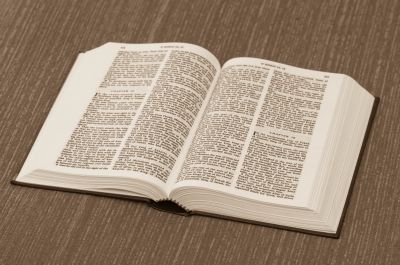 photo credit: Arvind Balaraman through freedigitalphotos.net
Since this is a marriage study, I'm trying to think of that in terms of my and Ryan's relationship... though I admit it's definitely broader and my mind tends to fly to the broader here. But of course love must be at the root of all our actions... and I admit I fail at that.
I love how obeying God goes hand in hand with loving Him or anyone for that matter. I didn't love it when I first read about it because obeying God seems so hard. There's so much legalistic baggage I'd accumulated with the concept. But with the Holy Spirit's conviction, I applied myself to try to seek obedience and I find his yoke is generally quite light. He is so amazing!
I hope 2013 will be a year that I (and you too) will learn to love and obey more.
I started using the app to do this reading because for the New Year I'm trying to be more disciplined about well, everything, but especially delving into the Word. And because last year I did the Bible in 90 days challenge and I thought it'd be good for me spiritually to do it again. So I contacted Kelly, my blogger friend to see if she was hosting it again. And after prayer, she's not. So I'm hosting it this year! So I wanted to use the app to kind of "train" myself to read with discipline right now in a light way, to get ready for the read-fest that will start on January 31st.
{If any of you want to join, let me know! Last year we had a weekly check-in on here blog, and a facebook group for support. I plan on doing the same. I think 11 out of about 30 finished the whole Bible, and the rest gave themselves a big boost to finish before 2012 was up!}