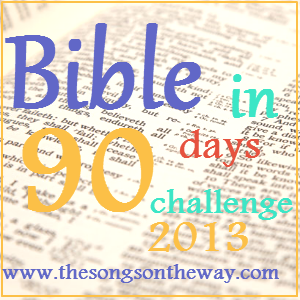 Today is day 26 of the Bible in 90 days challenge. I just completed the day 27 readings and today has barely started. Why? Because I am getting married
tomorrow
. Yep. So I want to get a few days ahead in case I don't get a lot of reading done on my honeymoon.
Why haven't I told you this yet? Well in India when you submit your application to get married they put your application up on a bulletin board for 30 days to open it up for objections. My future mother-in-law advised me not to announce it online until the 30 days were over, just in case, and I agreed why risk it, right? But the 30 days are up now, and we're getting married tomorrow!
Because I enter into a holy covenant with Ryan tomorrow, I thought I would talk about that covenant. And it is a covenant. A covenant is a binding, lifelong agreement with sanctity.
In modern times marriage is often treated as a contract, which can be nullified and be invalid. The Bible teaches no such thing.
Tomorrow we are getting married in the court. This is not Ryan and my dream. Indeed, I've always assumed I'd have the big dress, huge crowds, church wedding that is so often a source of teasing. I am that girl. I have had it planned for years, for the most part.
None of that is really happening tomorrow.
We are having a small reception of believers. We are doing this God centered. We are doing this because God has called us to do it this way.
When Ryan and I agreed to get married oh so long ago now, I found myself obsessed with all the details. And as I laid in my bed obsessing about lace and dance music and food I stopped and realized I was quite capable of making the perfect wedding an idol.
So I said a simple, fervant, heart felt prayer, "God be my wedding planner."
And He has.
Tomorrow I'll be married in court, in a sari. Then I'll be going to a local hotel and we'll have a small (I always wanted large) wedding reception outdoors as long as it doesn't rain (I always wanted indoor) where we'll eat hor d'ouerves (having a full dinner was high on my priority list) and where not one of the guests will have met me in person prior to me coming to India (the guest list had been my number one priority. I had wanted every single loved one ever to attend.) That being said, I also know God's
in this
.
And guess what? My sari is
beautiful
. And I have come to love Ryan's friends and family. The plan is to have a larger church celebration later, but church or no church God is at the heart of this marriage and at our decision to marry. If you've never read
Ryan and my love story
, doing so could be your wedding present to me as I want to shout from the highest tower what the Lord has done for us. And I'll be updating it after our honeymoon. All weekend I have been bouncy, happy, joyful in the reality that I am soon going to be joined, until death do us part, to my beloved Ryan, beloved of the Lord, who He has called me to know and to love.
Here in India, apparently among Christians there's a cultural perception that if not married in the church, God isn't in the marriage. I suppose this comes from being in such an anti-Christian environment, where perhaps a non-church wedding may have an idolatrous underpinning, I'm not sure. It's an alien concept to me. While of course if Ryan and I were both Americans, we'd be getting married in a church (and would have like last year!) here in India it's necessitated by paperwork that it happen in the court. And as for why we're not having a parallel church wedding, well it's because we want to give my friend Lydia who is coming in for that from the USA a chance to be there. And Ryan's grandmother from the UK. And my parents gave me wedding dress money, which we've had to spend on lawyers bills as getting married in the court is costing 9 times what we'd thought it would. Yes, nine times. So we'll have a church celebration later.
To me, this is no conflict as I don't think the church marries people, God does. The Bible is clear on this issue:
"
So they are no longer two but one flesh.
What therefore God has joined together, let not man separate.
" Matthew 19:6
"[Liars]
who forbid marriage and require abstinence from foods that God created to be received with thanksgiving by those who believe and know the truth.
For everything created by God is good, and nothing is to be rejected if it is received with thanksgiving,
for it is made holy by the word of God and prayer.
" 1Timothy 4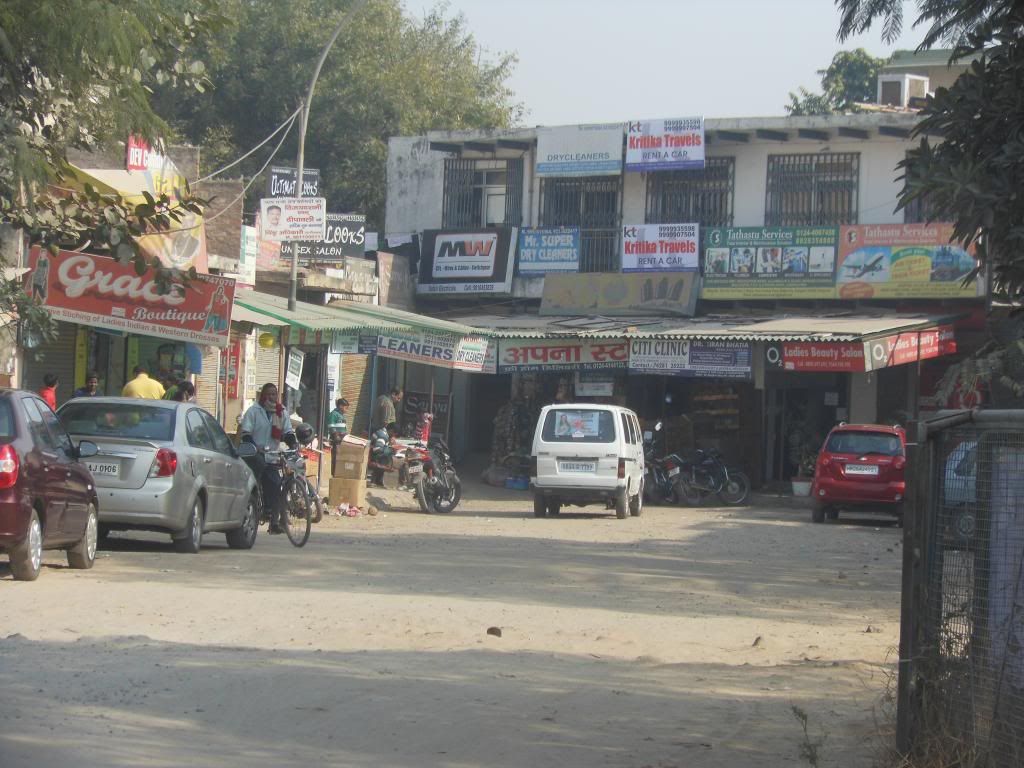 "
To the rest I say (I, not the Lord) that if any brother has a wife who is an unbeliever, and she consents to live with him, he should not divorce her.
If any woman has a husband who is an unbeliever, and he consents to live with her, she should not divorce him.
For the unbelieving husband is made holy because of his wife, and the unbelieving wife is made holy because of her husband. Otherwise your children would be unclean, but as it is, they are holy.
But if the unbelieving partner separates, let it be so. In such cases the brother or sister is not enslaved. God has called you
to peace.
" 1 Corinthians 7:12-15
This one may seem weird as we're not unbelievers, but this verse shows that God considers it sinful for a believer to end a marriage that was obviously taken outside the church, and also it shows that God sanctifies the marriages of believers simply because they are believers. No mention of location, ceremony, or method is given.
Weirdly, believers here think it's okay to get married in the court, but you shouldn't be as man and wife unless you've had a church ceremony. I think that goes directly against this scripture:
"
The husband should give to his wife her conjugal rights, and likewise the wife to her husband.
For the wife does not have authority over her own body, but the husband does. Likewise the husband does not have authority over his own body, but the wife does.
Do not deprive one another, except perhaps by agreement for a limited time, that you may devote yourselves to prayer; but then come together again, so that Satan may not tempt you because of your lack of self-control." 1 Corinthians 7:2-5
Anyway, all this being said we're definitely having prayer all day tomorrow, as we're praying today and have been praying and being led by the Spirit throughout our courtship and engagement.
Actually, and Ryan doesn't mind me sharing this with you, one actual tangible and recent sign (as if
that love story
isn't enough) that God is in this, as we're doing it right now, is that Ryan's not been struggling sexually. Ryan struggles with sexual temptation and shall we say, relieving it himself? And since three weeks before I arrived in India, he has had no such temptation. It's not that he's not been attracted to me, quite the contrary, but that God has kept him from immorality in the mind or body. He takes this firmly as a gift from the Lord because he knows his own weakness and we know this God affirming our relationship and that it is from Him.
Also, if you haven't read
the love story
yet, know that part of what God has called us to do is to marry sooner rather than later. It is this call from the Lord that has lead most of how this has gone. We have diligently seeked to obey the Lord in this, often to great opposition. You can imagine how hard it was for my family and friends understanding me moving to India to marry a man I'd never met in person, to live in a place I'd never been before, indeed when I'd never set foot outside my own country before. But God has been gracious and good to us and led me here, where it has been far from the rosy existence I admit I pictured. I thought my struggle would be against the culture at large, rampant poverty, maybe getting illnesses. But this hasn't been the case. My struggle has been against Ryan's loved ones who didn't understand us anymore than mine did, against circumstances beyond my control (but not my Lord's), against spiritual warfare and anguish of the soul, and yes, against many believers here in India who have not taken the time to understand me or our relationship but instead are quick to judge.
Sigh.
But in such struggles (and really in all struggles, but especially in struggles such as these) defending ourselves or being harsh serves no purpose. Instead we must love, and love again, relying only on the Lord. And doing so, we are at least currently in harmony with his family, spiritual battles have been won, and the rest? We commit to the Lord, who is our Savior and God.
So now I commence with the sacrifices of joy and thanksgiving. Praise God who planned my life from before the dawn of time! Praise God who orchestrates all things for the good of those who love Him! Praise God who is faithful to those who obey Him! Praise God who is faithful to refine us so the dross burns away and our faith shines as gold, but in reality is so much more precious to Him!
Thank God who brings praises from our lips in times of pain, sorrow, and in joy! Praise God that clinging to Him is all that I need to do in order to ensure He will save me, always! Praise God who created that wonderful man called Ryan! Praise God who took pleasure in creating us male and female and giving us the gift of the institution of marriage before the existence of Israel, the church, or pretty much anything else! Praise God who has walked with me through my valleys and now lifts me up to mountaintops!
Praise God who instituted a priesthood of all believers, dwelling in each of us, sanctifying us! Praise God who says when two or three are gathered in His name, He is always there! Praise God and bless Him and I ask His blessing that in our marriage Ryan and I will always be two gathered together in His name! Praise God who establishes governments to bring about His glory and to often restrain the evil in man!
Praise God! Praise God! Praise God!