re-draped
I re-entered the reception now in my new draping, which everyone exclaimed over anew.
As a white girl in India, I do get stared at some, but as a large girl I've never really been the center of so many admiring glances. It's strange... but fun.
Ryan and I mingled some until it seemed that most of the guests had arrived. While I'd be re-draped Ryan and his guys had been setting up the music so we had background tunes playing. Guess what? My friend Lydia was able to sing at my wedding due to the power of technology!
Then the next thing we did was receive a blessing from an elder in Ryan's church. He read from Genesis 2:4 and prayed over us. Then we did the ring exchange.
Next Ryan's friend Aveek gave a toast... which was
hilarious
. First he messed up and said "her" when referring to Ryan, which made Ryan's mom grab a caterer's serving spoon and pretend to hit him on the head. Then Aveek gave a toast to Ryan... as in a piece of toasted bread. After everyone stopped splitting their sides Aveek had very sweet things to say about Ryan and then read Psalm 23 as his wish for Ryan and I.
the blessing
Then Shushant gave a toast as well. He and Aveek are Ryan's nearest friends, but since I've come to India he and Yashvika have been my closest friends in India (besides Ryan.) So he said since Aveek's toast had been primarily regarding Ryan he would speak a little about me. He was very sweet and said pretty much what I wanted to share with the crowd.
Then Ryan's father gave a blessing as well, which was very touching. The Bible says great things about the blessing of a father, so we really appreciated that.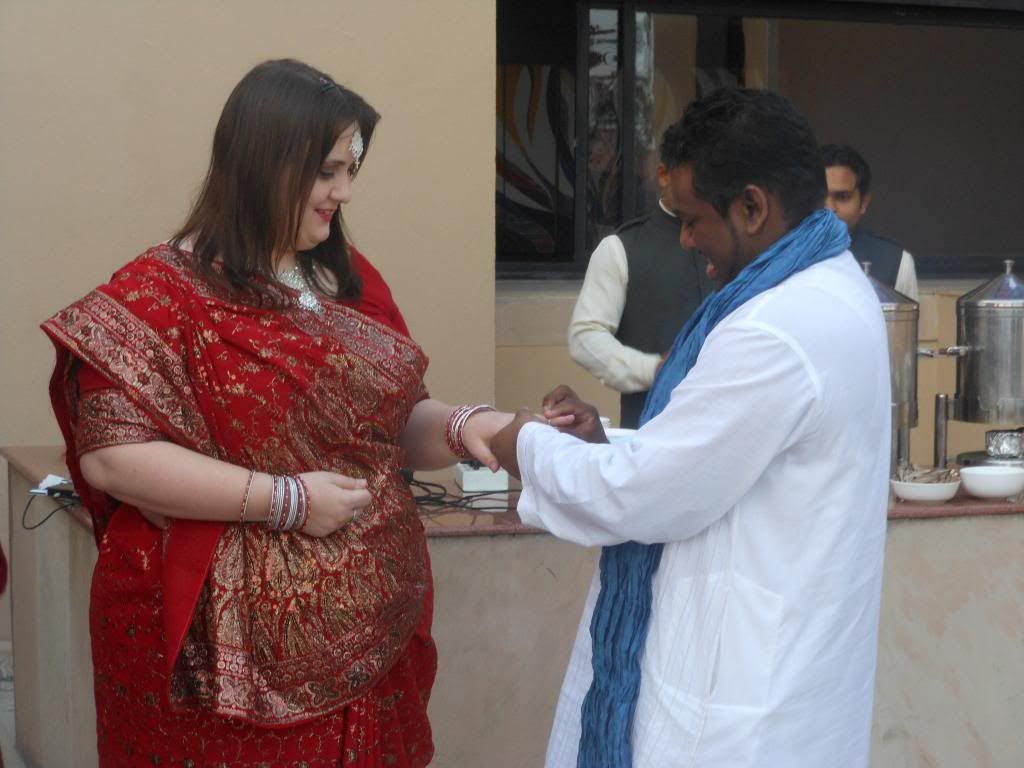 the ring exchange
So I was a little startled when Ryan then had me share a little something. I had told him I wanted to tell them a small summation of our story, but Shushant had already done so, so I just shared a little more.
Then Ryan and I cut the cake. I'm used to that coming after the food, towards the end, so I was a little startled by the timing. The icing was
hard
and it took all of Ryan and my strength to break through it. It was tasty though!
The hor d'oeurves were served. (I don't remember all of them, but I know there were fish fingers, cocktail pizzas, some kind of chicken, vegetarian spring rolls, kheer, what else?) We sat down and enjoyed it all with everyone else until we heard a certain tune...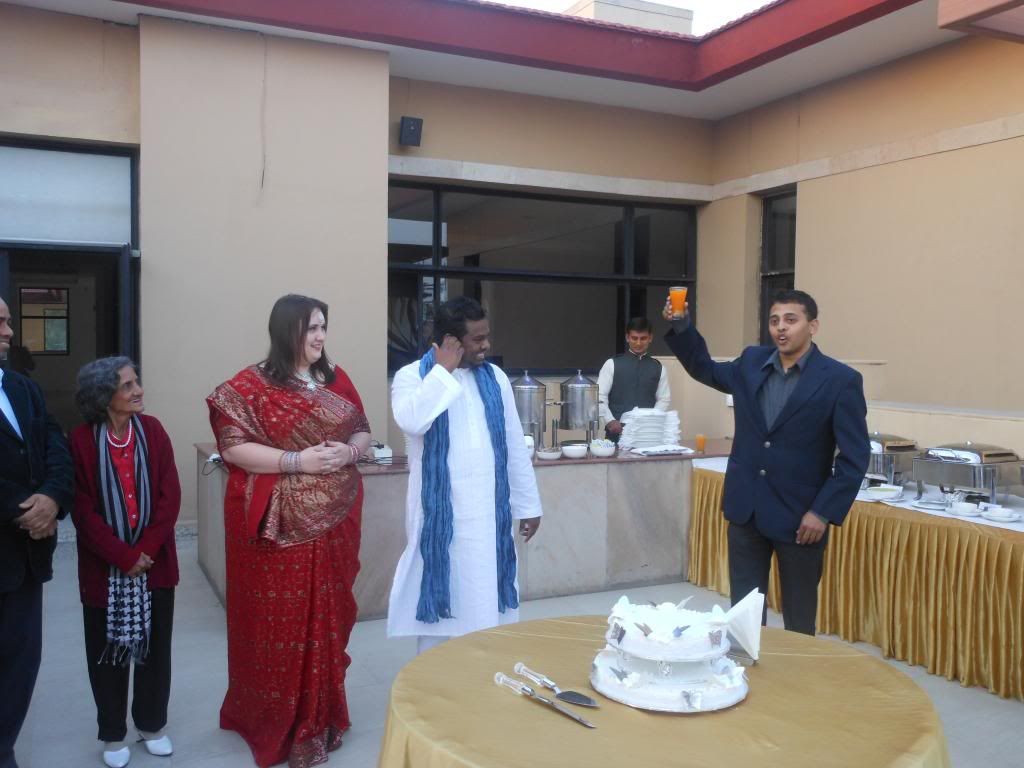 Aveek toasting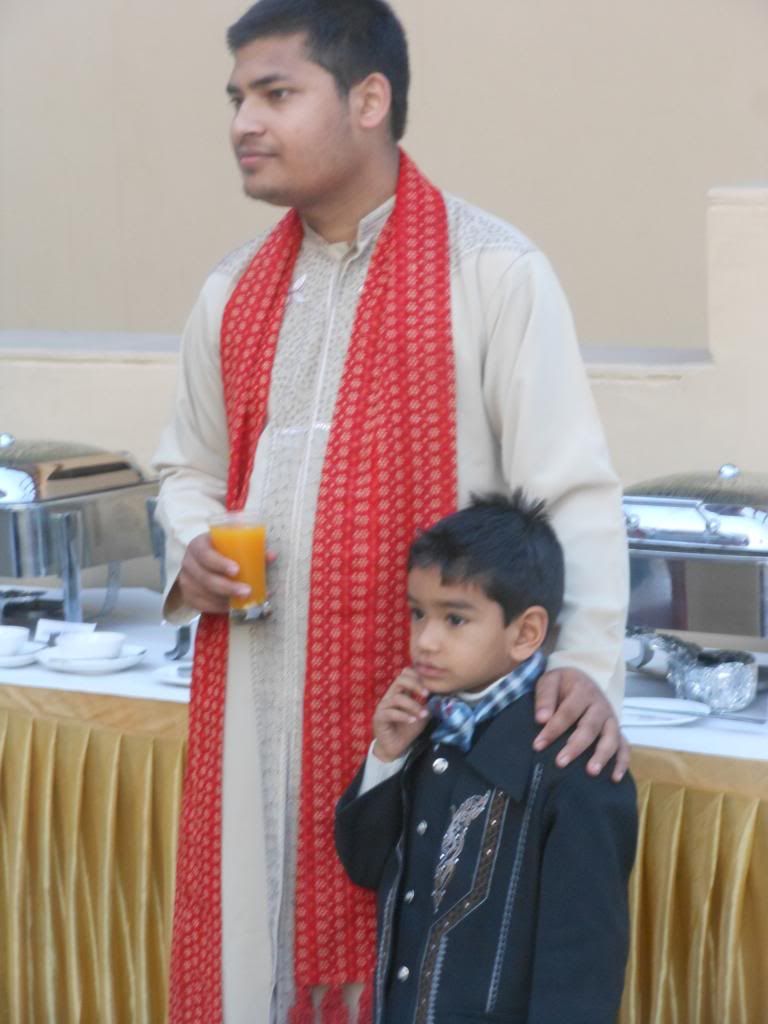 Shushant preparing for toasting (that's his little brother)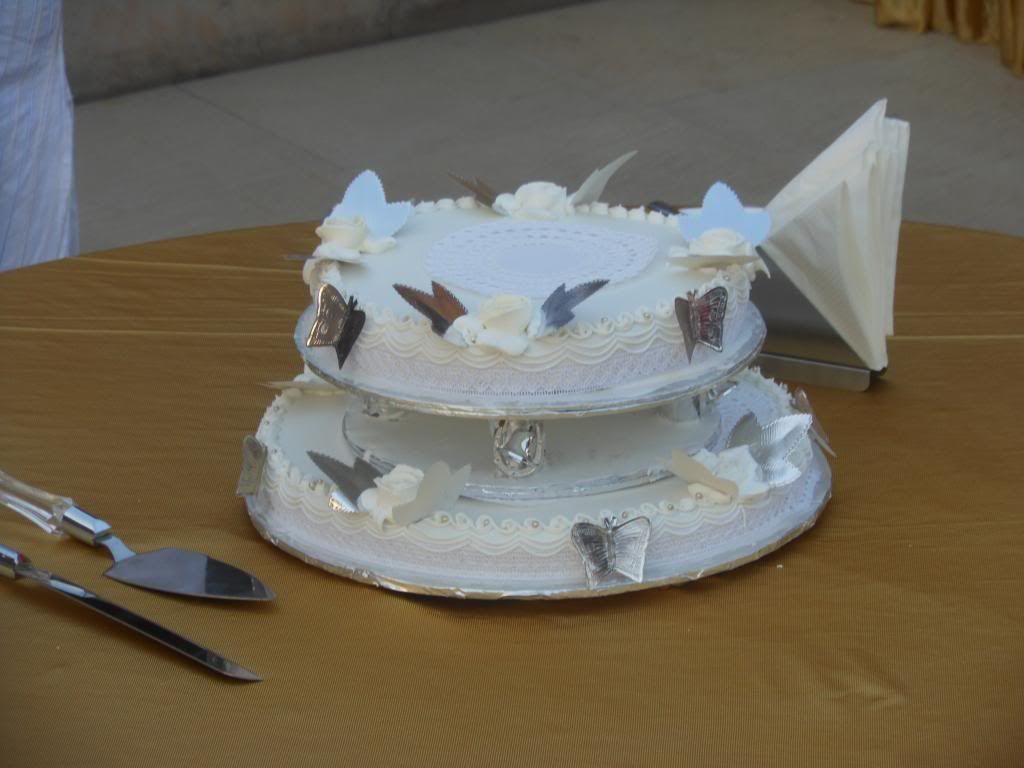 the cake
feeding each other the cake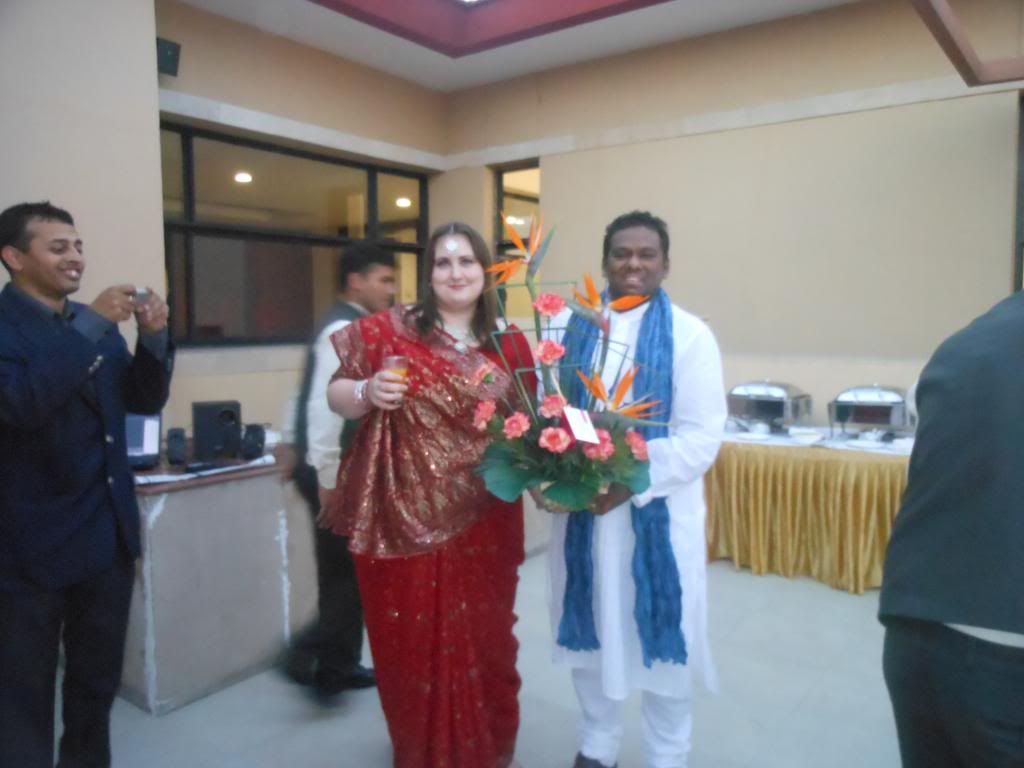 a floral arrangement gifted to us from the church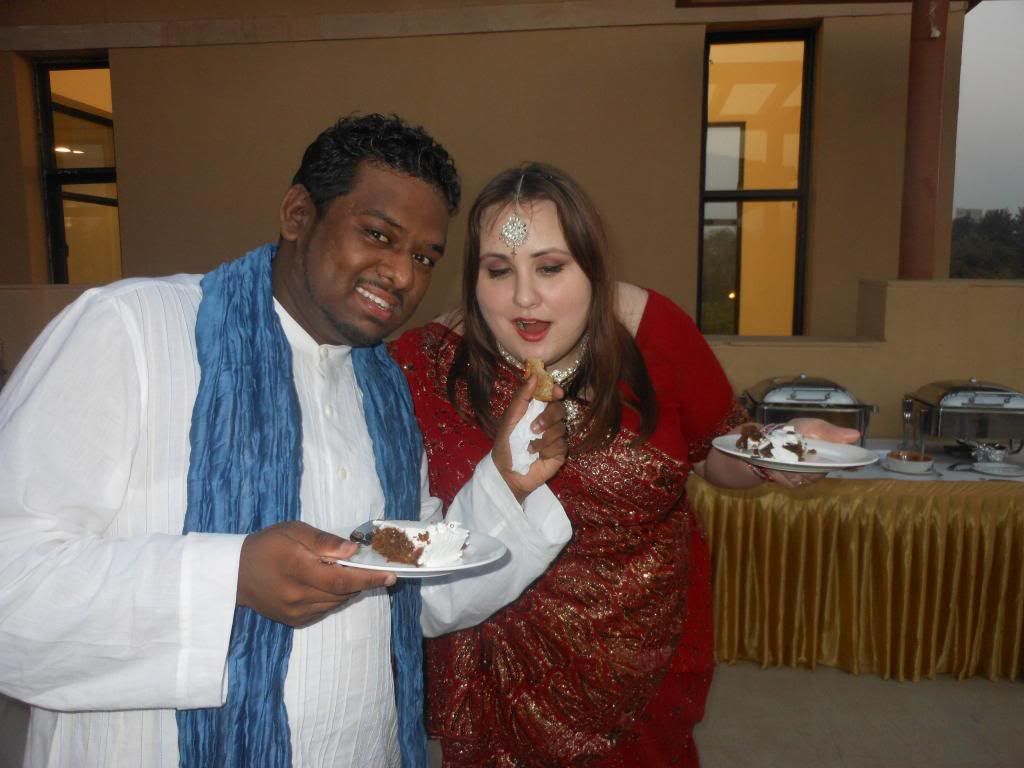 me pretending to eat Aveek's "toast"
Ryan with some of the guys
me chillin' and apparently gesturing wildly with some friends
Ryan and I had decided what our first dance song would be a long time ago:
"Hold Me" by Jamie Grace
It's a fun, cheerful, popping Christian song. I like how it symbolized that our marriage is a triad with God at the top, as well just being fun.
After we danced, Ryan started a campaign to get everyone on the dance floor. I was surprised, because I had been told probably only the young people (about a third of the guest list) would dance, but Ryan got everyone but probably seven or eight wall flowers on the floor at least once.
We had so much fun!
We didn't have that much dance music though, so we had to keep replaying songs. Part of this was because we'd been rushed in making the music list, but also because Ryan had said that it was unlikely most people would dance, so we had only planned for a half dozen dance songs.
We danced until the hotel staff asked us to stop because the hotel was in a residential area and they were afraid of making too much noise.
The party didn't end there, but continued with mingling until finally people did need to go... so then it turned into photo snapping time.
Then we headed home, to the reality that we
weren't
married yet... sigh...
To be continued tomorrow... (tomorrow is the last day!)