(Ahh!!)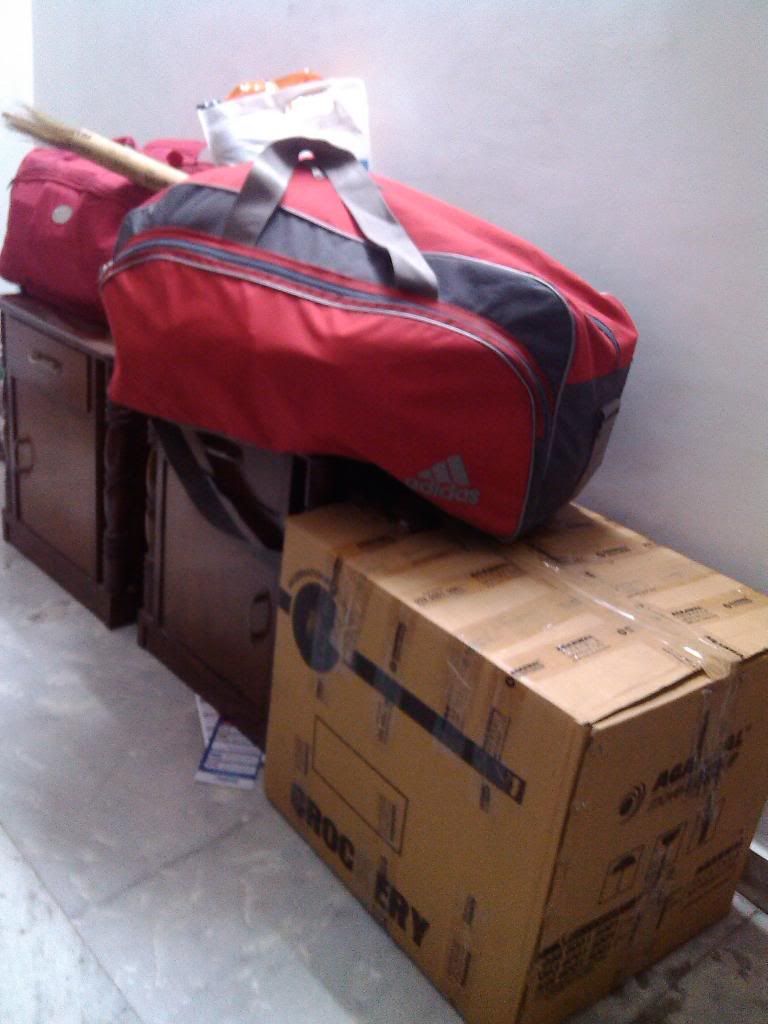 I'm 95% packed... all that really remains is the clothes we're wearing and Ryan's desktop.
(Eeep!)
Our stuff is all arrange
d:

3 suitcases, two large boxes, a hamper, three Duffel bags, a waste basket, six medium to small boxes, two micro fiber bags, a back pack, 3 throw rugs, 1 carrom board, a sofa, two arm chairs, two dining chairs, two night stands, a double bed, and a dresser like table thing, and a desk.
We are going to order appliances in the morning. We've been wanting to do that all week and haven't been able to because Ryan's work schedule got changed last second. Ryan also needs to do some police verification thing.
The room is so empty now, waiting for morning. It is going to be a
jam
packed day tomorrow. There's so much to do.
But tomorrow we'll be in our very first place.
(Happy sigh.)
One thing we won't have though is internet. Ryan's calling the broadband provider (or maybe he already has) to get it installed pretty quickly... but not right away. And this being India, I'm not anticipating quickly really. Consequently I'm not sure how much you'll see of me.
I'll still have the data on my phone, but honestly I don't like to write anything of any length on a touch screen. Still, you may see me a bit if something really big happens.
I want to apologize for not blogging much this month. This will be my final post in May... and I
only blogged a pathetic 8 posts. I know why, it was primarily stress and illness. But I could have at least given you guys some more photo dump type posts or something. :)
The stress lately has made it hard to write... but my hope is that finally having my own place will alleviate a lot of the stress and so maybe I'll finally find it easy to write again! And then I promise I'll finish the adoption series and tell you about my international move and my honeymoon. And I have a few more posts that I meant to write and never got to... but I will!!
Love to you all! I'm so excited!!!