This is the love story of my Ryan and I, a story God is still writing.
Me, when I was in Kansas City
In June of 2009 I went and visited my aunt and uncle in Kansas City. I was recovering from Eric, one of the most devastating events of my life. Growing up, I didn't see my aunt and uncle that often (my dad's sister and her husband), and when we did visit it was typically for one day. Still we loved each other and I was both excited and nervous to get to know them and my grown cousins as adults.
My aunt and uncle are both Christians, and ministers. I did not know it, but my uncle has the gift of prophecy. While I was there, he prophesied over me. I felt the Holy Spirit there, and kept the words close. I actually blogged about it
here
.
It was the first time I'd received a prophecy, so that was new. That is not part of my Christian background previously. But prophecy is biblical, and I had faith and believed it. Part of it said that something sweet was in process, like cookies baking, and that "a year from now [I'd be] tasting of the sweet". That was on June 28, 2009.
The next year I grew and healed. I mainly just lived my everyday life, but I stayed hopeful and kept my eyes peeled for whatever it was God had in store for me as June 28, 2010 approached...
Then the day arrived. And I looked out and found....
Nothing.
I considered that the prophecy had been false, but I had been there and had talked to God about it and I just knew it wasn't. So before I went to bed that night I kneeled by my bed and told God something like this:
"I know you said I'd be tasting of the sweet by this time this year. And I believe you. I pray for you to increase my faith, and thank you for the cookies. I can't see them, but I must just be bad at identifying them. Maybe I tasted them but didn't recognize them. Maybe they're cooling. Please help me see the cookies for what they are. You said there would be cookies, and I trust you."
And I went to bed.
And you know what?
I had totally had a cookie the day before, on June 27, 2010! One day short of the year being up.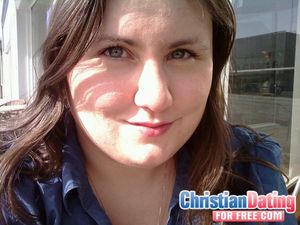 one of the photos from my profile!
See, that's the day I had answered an email from Ryan which he had sent to me on
christiandatingforfree.com
, which is the site we met on.
I got emails from guys pretty frequently and hadn't thought much of the short, two sentence email. Most of these connections never went beyond two or three emails. But I had replied...
Hey! I actually went back to check and just found out we'd exchanged TWO emails before June 28th. I had gotten his first message on June 27th and responded, then he emailed me back right away. And it was on June 28th itself that he wrote:
"...What is your name by the way? I'm Ryan... Now I can definitely tell that God is working in your life, definitely at least, by the life that is in your words. :)"
But I'm pretty sure I read that on June 29th, after my prayer.
And then he and I really began talking in earnest. A few days later we began talking on facebook. Then I think two days later we went to have our first phone conversation.
We were on facebook chat, and Ryan excused himself to do a few errands before we got on the phone when I found myself filled with reasons why not to talk to him.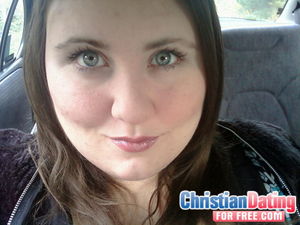 I was surprised. What harm would a conversation do? And I examined these internal arguments... and dismissed each one. And then another argument would seem to fly to my head, seemingly from nowhere! What was going on? The arguments didn't even have a logical consistancy, but contradicted. Which definitely eliminated this being from God, who is Truth.
Then the lightbulb went on and I realized exactly what was happening. It was the fiery darts of the devil! One of the big, epic things I learned that had propelled my spiritual growth some years prior was that the fiery darts of the devil in Ephesians 6:16 ("
In every situation take the shield of faith,
and with it you will be able to extinguish
all the flaming arrows of the evil one.
") are those thoughts that seem to be yourself but come out of nowhere. Satan is a created creature, and unlike the thoughts of God, which are higher than ours, the thought process of the enemy, that father of lies, and his minions sounds an awful lot like ours. When I found that out, I was quickly able to identify His attacks and it did so much for me...
And in this situation, it filled me with joy. Because the enemy trying to keep you from something, that means that that very thing is something wonderful for God!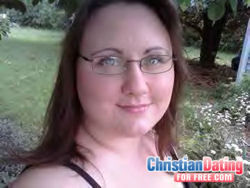 So it was with great expectation that I got on the phone for that amazing conversation with Ryan.
And after a little warm-up, Ryan did something incredible. He told me his life story. It took several hours.
Afterwards, feeling vulnerable, he began apologizing and I stopped him quickly.
"No," I told him, euphoric, "You don't understand!"
And I proceeded to tell him my life story.
They were parallel.
This list is by no means exhaustive, but here are some of the parallels:
We both made huge cross-cultural moves when we were young children which really changed who we were (him from India to the US, me from suburbs-of-NYC New Jersey to rural half-the-school-are-cousins South Carolina). Even some of our childhood anecdotes were parallel, like how we were the last in our peer group to know the idiomatic definition of "gay" and strange play with neighborhood kids we'd both engaged in. We both grew up in nominally Christian homes, and had parents that came from a former Catholic background (both of my parents, for him his mom). We both had formative events happen with God when we were around 13. We both were depressed when we were around 16, his prompted by his move back to India and mine by a combination of tons of life events. We both struggle with similar weaknesses. We both were no stranger to online relationships; we both had been engaged to someone in another country who had betrayed us!
And about a month before we met, Ryan had had God tell him that he was ready now, and to start searching for a wife.
You see, Ryan had been in process. Ryan was my cookie man!
One of my fave pics of Ryan!
We talked for hours, both elated and excited. I could see why the enemy hadn't wanted us to meet, and told Ryan about it.
For the next week we probably talked like seven hours a day. Then on July 5th we officially became a couple. (Which was basically my idea, as Ryan likes to tease me about. He says he would have waited a few more weeks, but I was over eager.)
The seven hour a day talk sessions continued a while but we settled eventually into a more normal two hours or so. We each are not sure exactly when we fell in love with the other, but agree it was probably within the first two months. We also both have discussed how we knew for sure that God intended us for one another and falling in love only sweetened the fact we were meant to be together. One event I attribute to falling for him was when he excused himself from the microphone (I am on the phone, but he uses an internet number and calls from his desktop) to go to the bathroom and I heard him singing to himself on the way. Anyone who knows me well knows I sing.... incessantly. I totally sing as I walk around the house. And I could picture us someday, a singing married couple just singing as we did dishes or something.
By spring of 2011 we were already talking of getting married. That's when we started discussing if he should move to the US or if I should move to India. At first, we never talked about me coming to India, because it was sort of assumed he'd come to the US. After all, he has lived over here before. But when we started looking into it, it was just not practical. Seriously people, our government makes it nearly impossible! There are so many ridiculous hoops we'd have to jump through before we could legally marry.
India, on the other hand, would let us marry first and then jump through hoops. It's not an easy process, but we could have each other through the process. When I first seriously brought up that I thought I should move to India, Ryan nearly cried. (Should I mention that? Men don't typically like to admit tears. But it is so moving!) He was overcome because I would be willing to do that for him. Apparently his ex-fiancee had never even considered moving to where he was, even when they ran into snags in Ryan's visa process to come to her. I was shocked and told him of course I'd come to him, the point was that we were together, not where we were...
And then God confirmed that I was to move to India. That's between Him and us.
Lydia and I camping
So now that we knew we were getting married and I was moving to India. And the next question was "when?"
Late August 2011 best friend Lydia and I went on a camping trip for a weekend, and then were bridesmaids in my college roommate's wedding. Lydia and I have a very close, spiritual friendship where we try to encourage each other to pursue God, so I decided to try to use this time apart from our normal lives to ask God the burning question: Should we marry sooner or later?
I didn't get a direct answer on the trip. I did have a great time though. Lydia and I had adventures in rain storms, swam under waterfalls, and were beautiful bridesmaids delighting in our friend's happiness. But we had no cell reception up in the mountains and I didn't have a cell phone at all at the time and so what happened was I had three days of no communication with Ryan. At all.
Lydia and I with the bride, Sarah
When I got home, I was exhausted. In order to get to the wedding, we had to get up very early to pack up the campsite, and I hadn't slept much all weekend on the hard ground. I had gotten wet and exercised enormously, and my body was spent...
But I missed Ryan. Oh how I missed Ryan!
So I called him up right away... and we talked for like two minutes. But then he had to get back to work and it would be hours until he was free to talk...
I tried to go to bed... but the missing of him was like a burning coal in my chest. So I stayed up, even though I was exhausted, just to have a few minutes with him.
When I finally got him on the phone, I burst into happy tears.
Ryan asked me, knowing about the question I had asked of God, if I had gotten answer.
And I realized that I had. Just spending three days without Ryan had me in the mess of tears. "Sooner," I told him, and as I did, I felt peace invade my body. "Sooner, definitely sooner."
A recent photo of Ryan.. on yak, from his recent vacation.
And while I had my answer, it was definitely formed through emotions. And of course, the Bible says that hearts can be deceitful. Also, it was an answer that had come to me, but not to Ryan yet... When God guides us He often gives us confirmation. He is not a God of confusion.
So a few weeks later Ryan and I were reading the Bible together. Not asking any particular questions or seeking anything other than just God. I was praying silently as I flipped through my Bible's pages, praying to find the right passage God wanted to show us that day. And I felt definitely drawn to Genesis 24. I didn't know why, it seemed surprising to me, but I just started reading. The page I landed on was halfway through the chapter, in the story of Rebekah being brought to Isaac.
It was the morning after Abraham's servant had arrived, and his prayers to find Isaac's bride were answered by God so directly. And this servant was excited and ready to head back to Canaan.
"But we want Rebekah to stay with us at least ten days," her brother and mother said. "Then she can go."
But he said, "Don't delay me. The

Lord

has made my mission successful; now send me back so I can return to my master."
"Well," they said, "we'll call Rebekah and ask her what she thinks."
So they called Rebekah. "Are you willing to go with this man?" they asked her.
And she replied, "Yes, I will go."
And I read it and was stunned. Ryan didn't picked up on it right away, so I had to go back and repeat it. Then he saw it too.
This is probably the only place in the Bible that is this relevant to Ryan and my story, and God directed me to read it while we were together, just two or three weeks after I'd asked "Should we marry sooner or later?"
Ryan, recently ice skating.
It was no accident. God had brought us together, and we weren't to delay him. The answer was an undeniable sooner.
How would that translate? We weren't sure.
One thing I did know is that as I tried to think about our wedding I felt myself getting obsessed, and realized I could take it too far. And I prayed and released it to God, asking Him to be my wedding planner.
So we knew God brought us together, has directed me to move to India, has directed both of us to marry sooner instead of later, and He will be my wedding planner.
We had looked into the marriage laws in India, and found that I wouldn't be able to work for a year after we got married. So Ryan needed a job we could both live on, including with my debts... his current one didn't cut it. Both he and I lived with our parents, and he'd been making an okay bachelor's wage, but that wasn't going to do well... so he left his job (after a long time of negotiating with a raise that started in February of 2011 and starting an arduous resignation process in May- he left in late August) and began the search. He prayed hard about it. He was confident he'd find a job right away.
He didn't.
He did get job offers, but none that paid enough.
I got a job over the holiday season which enabled us to send off for my passport in February, but it was a tad above minimum wage that lasted a month- not exactly plane ticket money.
stack of paperwork I sent the passport people
I took my twenty sixth birthday hard because I'd always assumed I'd be married with a kid by twenty-five and now I was twenty-six and I wasn't even married and I was perpetually unemployed and he was too, with 8,000 miles between us.
And my passport application came back saying they needed more evidence of my identity, like childhood yearbook photos and medical records. Craziness! I sent them what they wanted and did get my passport...
And in May Ryan got a job, praise God. And we'd been praying for God to send it and we knew he had... and Ryan hated it. But he worked there for only two weeks when out of the blue a better job contacted him based on previous resume sending. We came to the decision he should go for second job, but I am thankful for the first... and Ryan was able to witness there.
So suddenly Ryan had a good job, and now we were trying to figure out when we should get married. Ryan was freaking out about cost, and was distracted by other things, and actually May to August we fought a lot. It was the stress of big huge decisions, and other things as well...
And in August, after continuously pushing the dates back (first late summer, then fall, then late fall, then Novermber...) we made a momentous decision. We'd stop trying to plan the wedding long distance and instead just worry about moving me to India, and then plan on the ground.
Instantly we both felt peace and things started accelerating.
My engagement ring
Ryan got me an engagement ring.
I got my visa without any difficulty.
Ryan and his father found a great ticket deal for me.
And suddenly I was in the midst of a whirlwind. Packing, visiting with friends, goodbyes, reminiscing, knock-you-off your feet nostalgia.
Then on November 28th I left the USA for the first time in my life.
In the air I remember feeling all kinds of emotions pinging around willy-nilly in me and grabbed the Bible and God quietened me down with these words, "
I am sure of this, that He who started a good work
in you
will carry it on to completion
until the day of Christ Jesus.
" Philipians 1:6
On November 29th, after a completely uneventful trip (the best kind) I arrived in India.
As I approached the exit I looked for him. I saw a man ahead of me waving vigourously... but it wasn't him. I scanned the crowd right to left.. and there, on the far left he was. He's already spotted me and was laughing with joy, tears in his eyes. I gestured emotionally as I came forward with my suitcases. He smiled and mouthed "I know."
We embraced.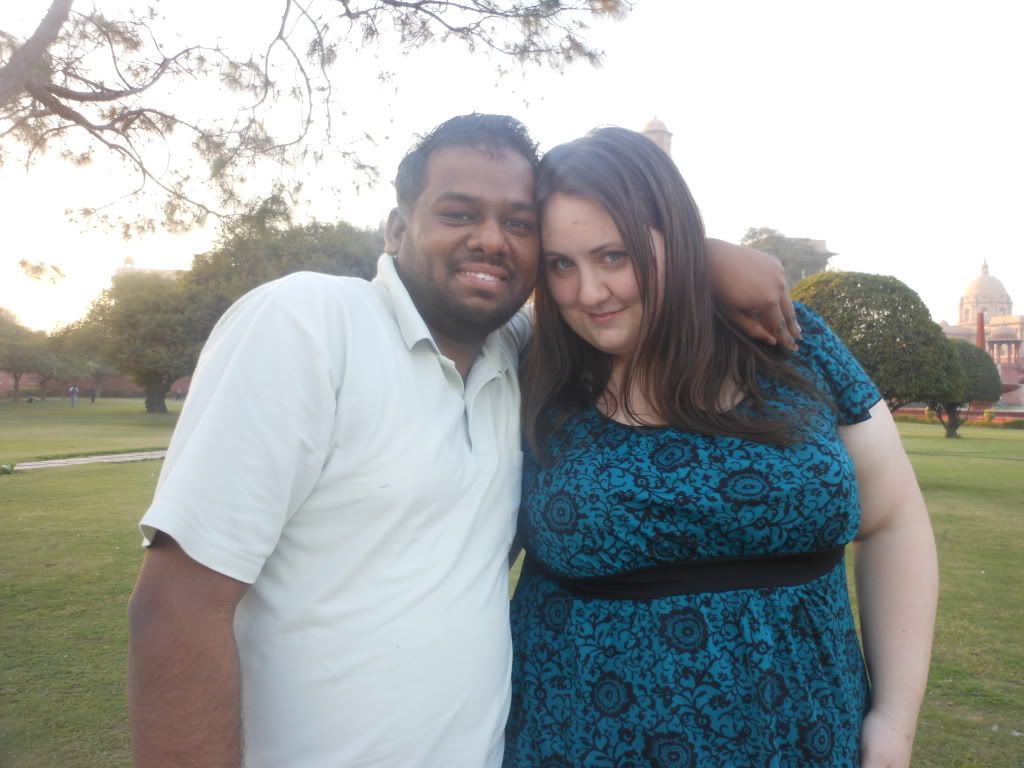 together at last
I moved into his parent's spare bedroom while we figured out this wedding thing.
The day I updated this story to include arriving in India, I saw this verse:
"Blessed is she who has believed that the Lord would fulfill his promises to her!""
Luke 1:45
I know it to be true.
Life in India was not what I expected. After two weeks in "happy traveler" mode I started suffering the culture shock. That came just about the same time as the holidays, though my Christmas was nice. On a typical day, Ryan would be sleeping (he works night shift) and Ryan's parents would be working and I'd get alone time to help process, which helped. But then Ryan's grandmother came to stay and I began overloading...
Then we tried to get a dog because I'm a major pet person and I thought a pet would help me de-stress... and she did... except then she began growling at Ryan's family, challenging them for authority. They reacted in fear instead of stepping up and we had to send her back.
Then we were dealing with trying to get the paperwork in to get married. Every person we talked to had a different story. Finally Ryan went down to the court itself and found out the process... but it was going to cost us nine times what we'd anticipated!
Before that was finalized, Ryan's church was on us about having a court marriage. For my visa, we needed to go with the court marriage, but the church didn't understand that, or really anything. We went to what we thought was a premarital counseling session only to find ourselves having to prove our case... and then we never got any premarital counseling before the court marriage.
Ryan's mom and I had clashed several times. Nothing too huge, but she is a very particular person who was marrying off her only son... in Indian culture... and I was totally having culture shock, not just from India but mainly from the family culture.
Then she had a heart attack.
This created a huge amount of stress in all the members of the family. We were all worried for her, and then when she came home Ryan and I did absolutely nothing but stress out 24/7 about trying not to stress her out... until I couldn't sleep unless I locked my door because my adrenaline was so high I couldn't function with the idea she may enter my bedroom. I was literally becoming sick, and it wasn't helped by the fact I got no understanding from his family who didn't understand my reaction but instead thought my stress was selfishness. This all came crashing down around the planning of the court wedding, which Ryan and I had wanted to be a simple, inexpensive function at the house with our closest, since we wanted to save to have a large church celebration in a few months.
Finally God struck me with the fact the reason I was under so much strain was I was trying to live to please others- mainly Ryan's mom, but also his dad, his church, India at large, when instead I only had to live to please Him.
What a realization! I literally fell to my knees in repentance.
I was still very fragile, but I faced his parents and we resolved the court wedding clash. Which was just in time, because then we as a family ended up getting opposition from people who didn't understand... again.
But we stood together... and then on February 26th, we prepared to get married...
Here's our wedding story (which was crazy) in four parts:
Part 1
,
Part 2
,
Part 3
,
Part 4
.
After that we left on our honeymoon, then lived with Ryan's parents for three months, then got our own place and two kittens, then three months later (unbeknownst to us for 7 weeks) we conceived our first child! Three months after that I got my first visitor from America (Lydia!) and then three months after
that, just after
celebrating our one year anniversary we moved into a bigger place in preparation for our duo growing to a trio! It's been a whirlwind!
It was funny, when I told Ryan months ago that I was telling the story on my blog, (and I've updated it since) he said, "But our love story isn't over yet!"
And he's right. Our love story will continue as our lives progress.
For example, our first child is due any day now...
I'd appreciate it if you would vote for me by simply clicking the above button!